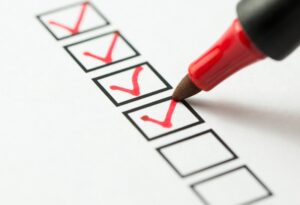 You've heard us talk about maintenance, but do you know why it's so important? First off, it will help your cooling system work more efficiently. This means you won't have to pay any more than you should in order to use your AC. Additionally, it reduces wear and tear and repair needs, meaning your air conditioner will last longer, too. A well cared for air conditioner can last about 10-15 years, but without tune-ups you can expect yours to last maybe half of that.
We typically recommend air conditioner maintenance in the early spring, before you'll need the system the most. But consistency is what's most important here—you should have maintenance done at least once a year for a central air conditioner. Also, in a climate like ours, it doesn't really matter what time of the year it is! Although it's worth noting that it can be harder to schedule a tune-up during our busier summer months as technicians are out on emergency service and repair calls.
So, what does maintenance entail, exactly? How can we convince you of its importance? Read on!