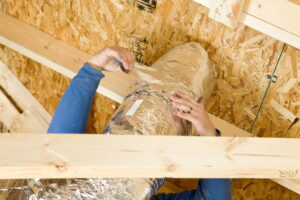 Ductwork is one of those things that not many homeowners pay too much attention to. We can't say we blame you—it's out of sight and out of mind, right? That is, unless something goes drastically wrong with them.
"What could go drastically wrong?" you ask.
Your ductwork can suffer from pinhole leaks due to extreme heat in the attic where they're installed, poor installation to begin with, or even from rodents and other pests. You could also have loose joints in your air ducts or even a buildup of dust, dirt, and other contaminants that could harm not only your indoor air quality but also the efficiency and efficacy of your HVAC system.
But of course, you probably don't want to wait until there is a problem with your air ducts to manage that problem, right? Fortunately, most problems can be prevented with professional duct testing.