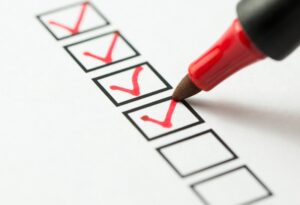 You've heard us talk about maintenance, but do you know why it's so important? First off, it will help your cooling system work more efficiently. This means you won't have to pay any more than you should in order to use your AC. Additionally, it reduces wear and tear and repair needs, meaning your air conditioner will last longer, too. A well cared for air conditioner can last about 10-15 years, but without tune-ups you can expect yours to last maybe half of that.
We typically recommend air conditioner maintenance in the early spring, before you'll need the system the most. But consistency is what's most important here—you should have maintenance done at least once a year for a central air conditioner. Also, in a climate like ours, it doesn't really matter what time of the year it is! Although it's worth noting that it can be harder to schedule a tune-up during our busier summer months as technicians are out on emergency service and repair calls.
So, what does maintenance entail, exactly? How can we convince you of its importance? Read on!
The Steps of AC Maintenance
Air conditioning maintenance may look a little different from company to company, but there are some basic checks that are standard. During your air conditioner tune-up, we:
Check the condenser and evaporator coils to make sure they're unobstructed, clean, and are able to absorb/release heat.
Check the refrigerant level to ensure it hasn't declined. If it has, it means there is a leak within the system that must be patched up, and the refrigerant needs to be recharged (refilled).
Check the electrical connections for any fraying or anything that needs tightening.
Clean the condensate drain and pan so moisture doesn't overflow or lead to mold growth.
Clean off and lubricated the fan motors as well as the compressor to avoid mechanical stress that might lead to them burning out.
See if your thermostat is reading the temperature correctly and that it's not miscalibrated.
Replace and clean the air filter. Your air filter should actually be changed every 1-3 months during periods of use, but we'll be sure to check it during your tune-up, too.
This last bullet point is an important one. There's a common misconception among homeowners that the standard HVAC air filter is in place to protect indoor air quality. It certainly doesn't hurt your indoor air quality, but its purpose is actually to protect the air conditioner itself from dust, dirt, and other debris that can infiltrate it and coat the components, leading to extensive problems.
So again, while we do check and change the air filter, this is an important homeowner responsibility as well. Please reach out to our team if you're unsure where the air filter is located or how to swap it out. We are always happy to help! We want to make sure you're cooling your home as comfortably and efficiently as possible.
To schedule your next St Augustine, FL AC maintenance appointment, contact Climate Masters today. Serving St. Johns County since 1988 with quality, hometown service.