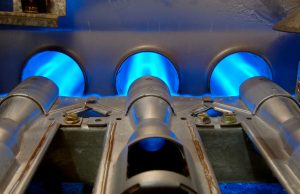 If there's anything we can say with confidence about your heater here in the St. Augustine area, it's that you want yours to operate as efficiently as possible, right? We may not need to run our heaters as often or as long as other parts of the country—but when we do run ours, we need it to operate well and not cost an arm and a leg.
More important than that, however, is how safely your furnace operates, and yours may not be, if it has a cracked heat exchanger.
Furnaces are not dangerous appliances. They wouldn't be so widely used and sold if they were. But if you are using a gas-powered heating system and not properly caring for it, it can become dangerous, especially as it ages. And the most common reason for this danger is a cracked heat exchanger in a furnace older than 10-15 years old. Read on to learn more!