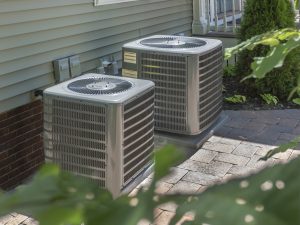 Is it a little late to schedule an appointment for air conditioning maintenance? Sure—but it's never too late!
If you haven't contacted a professional air conditioning technician to tune-up your AC this summer you're putting your home comfort at risk. Air conditioning maintenance is a great way to increase your comfort, lower your bills, and give yourself peace of mind throughout these Florida heatwaves.
We understand that not all HVAC contractors are built equal. Searching for a team that you can trust is a lot easier than said sometimes. You don't have to scour the Internet or phone a friend when you want a great AC technician though, you can contact us for HVAC maintenance in St. Augustine, FL.
You Really Need HVAC Maintenance
If you're wondering, "Do I really need HVAC maintenance?" The answer is yes! We know that we're already well into the summer and that you've already used your air conditioning system to battle against high heat—this makes it even more tempting to just skip the service altogether. You might reason that the worst of the summer is behind you and that maintenance can wait until next year. This type of reasoning is the easiest way for you to land yourself in a ton of AC trouble though.
The later months of summer typically bring the hottest weather around here in Florida. Our heat even holds out into those early months of fall. You're going to need a maintenance appointment to ensure that your air conditioning system stays strong throughout the heat ahead of us. Maintenance does the following for your air conditioning system:
It Keeps the Bills Low: A poorly maintained air conditioning system is an expensive air conditioning system. A system that has loose, worn, or old parts will cost more to run than a system that's pristinely maintained. Help your system help you by scheduling a maintenance appointment this summer.
It Keeps You Cool: The worst thing that could possibly happen in your home this summer is an air conditioning breakdown. It's just not an option in this Florida heat. Air conditioning maintenance is the one service that can ensure that your AC has a fighting chance going into summer. If you want to avoid an inconvenient and costly AC breakdown, then it's time for you to contact our professionals.
It Helps Your AC Last: Think about how much you spent purchasing and installing your current AC unit. This process costs quite a pretty penny. That absolute last thing you want to do is waste your money by stunting the performance of your air conditioning system. AC maintenance ensures that your air conditioning system lasts well into the future.
Contact a Professional
You can't run a vacuum over your air registers and clean your outdoor unit up a little and call it a day—you're going to need a professional. All our technicians are licensed and backed by their extensive knowledge of so many air conditioning systems on the market today. You can trust us to keep your home in good shape.
Contact Climate Masters today to schedule an appointment for HVAC maintenance services.