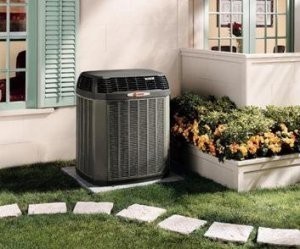 Florida has always had more temperate winters in terms of temperature, and the days will be boiling hot again before you know it. Before the summer rolls around again, you need to make sure that your air conditioner is ready for the extra strain. The best way to do that is to schedule preventive maintenance for it.
Why Schedule Maintenance?
There's nothing wrong with cutting unnecessary procedures in order to save money. However, air conditioning maintenance is far from an unnecessary procedure. In fact, it's arguably one of the most vital things you can do to keep your air conditioner in good condition. The majority of issues that occur with air conditioning systems are subtle, and don't provide warning signs unless they're fairly far along. It's not a good idea to wait for signs of a problem for this reason, as you will likely be paying more in repair costs.
Preventive maintenance is the best way to treat problems with the air conditioner before they can cause too much damage. Maintenance appointments involve checking the system extensively, and closely examining each part. Any problem with the system, and any area that might develop problems in the near future, can be identified and fixed before it gets any worse. This kind of proactive treatment can save you thousands of dollars in repair costs over the life of the air conditioner. So, make sure that you schedule maintenance for your air conditioner at the right time each year.
Spring Maintenance
There's an ideal maintenance schedule for most HVAC systems, including air conditioners. Typically, the best time to schedule maintenance for any system is the season before it is going to be put under the most stress. For air conditioners, that season is summer. It's best to schedule air conditioning maintenance during the spring season, so that you can be sure that the system is in ideal condition before it's put under increased demand. The system will still accumulate more wear and tear during the summer, of course, but it will be far less likely to develop a problem. Consistently readying your air conditioner for summer in this fashion will have positive cumulative benefits over the years, further improving the health of your system and reducing repair needs.
Even if you miss the spring maintenance window, though, it's better to have it done later than not at all. Missing even one maintenance appointment can dramatically increase the risk of a system malfunction. So, if you're reading this during the summer and you still haven't scheduled maintenance for your air conditioner, do it as soon as possible. It may not seem that helpful now, but trust us when we say you'll be glad to have your system functioning as smoothly as possible during the summer months.
Climate Masters offers a wide range of air conditioning maintenance services in Point Vedra, FL. If you need air conditioning services of any kind, we can help. Contact us today to schedule an appointment with one of our experts.