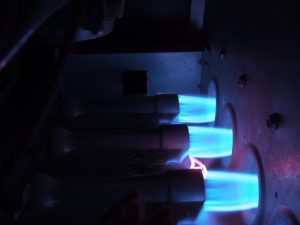 Winters in Florida aren't like other parts of the country. Let's face it, we've had New Year's Days that have clocked in at 90° before. It's almost laughable to even think about winter this early in the year. Still though, when temperatures do cool down, however briefly, you want a fully functioning heater doing its job well.
If you try to get by with a malfunctioning heater, you could find yourself with a plethora of repair needs, higher than necessary heating costs, and even a completely broken down furnace. For this reason, we can't stress enough how important heating maintenance is, as this service allows our technicians to thoroughly inspect, clean, and adjust your system for optimal performance.
It's not too late to schedule maintenance! Even with this service though, it pays to know what to look for in a malfunctioning heater—or in some cases, what to listen for. We've listed below 5 noises you never want your furnace to make (and if it does, please call our pros right away).