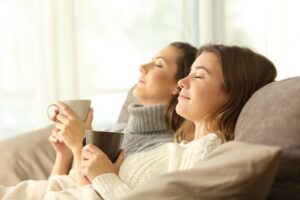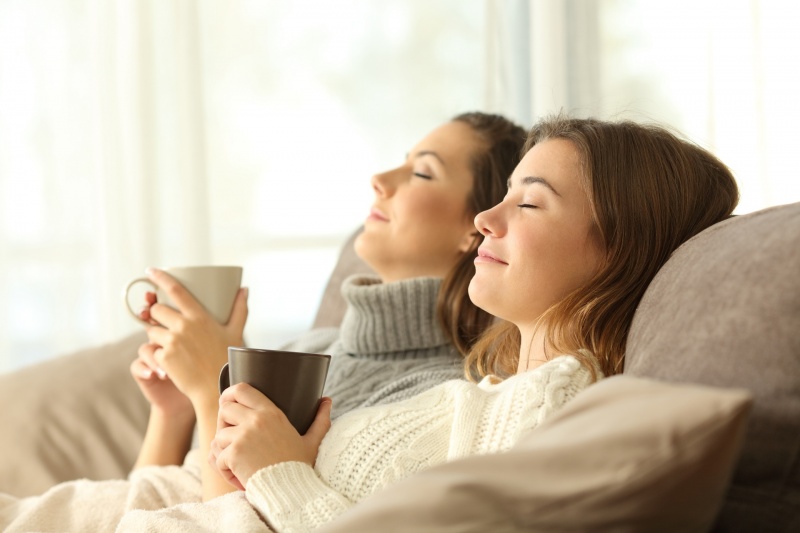 No matter who you are, there's no doubt that COVID-19 is something that you've been very aware of in the past year. Many homeowners throughout the country are looking for ways to mitigate their risks of virus transmission and the like in their own homes, and St. Augustine residents are no exception.
That said, we can't promise that any indoor air quality solutions will guarantee that COVID or virus germs won't be transmitted within your home, and we encourage our customers to follow CDC guidelines. However the right indoor air quality products and services will certainly mitigate your risks and make it less likely that germs, allergens, and other potentially unhealthy particles will enter your living space.
Since Americans typically spend around 70% of their time indoors—maybe even more these days—it makes sense that you want to ensure that the air you're breathing is as healthful as possible! One way to help make this a reality is with a whole-home air purifier. Read on to learn more!
The Power of a Whole-Home Air Purifier
Even prior to the pandemic, homeowners sought out ways to breathe the best quality air possible within their homes. This might be reason enough for you to look into whole-home air purification! Below, we've also shared some signs to watch out for that you may need to invest in a whole-home air purifier.
Mold and Mildew Growth
Dirty Air Ducts
Smell or Stale, Stuffy Air
Visible Dust and Particles in the Air
Allergy and Asthma Flare-Ups in Your Household
If you're unsure if you really need an air purifier, or what type you need, the best thing you can do is reach out to our professionals for expert guidance.
In the meantime, we suppose you could by a small portable air purifier, or even multiple portable systems for your whole home. It's not that they won't have any impact on your air quality. But they're not going to help you achieve the best results. Whole-home air purifiers, particularly depending on the type, benefit you by being:
Cost-Efficient
A small, portable air purifier can only manage a small space. Have a 1,000 square foot apartment-style home or condo with two bedrooms? You'll want a portable system for each bedroom, your dining room and kitchen area, and your living room.
Or you can invest in a whole-home system that can be directly installed in your HVAC ductwork. There are a couple different types, too, each with their own benefits. An electronic air cleaner, for instance, will draw in particles that are already floating around your living space, so you can clean them off. A UV air purifier will tackle microorganisms and bacteria, like mold, that's developed in your ductwork before it even has a chance to enter your indoor air.
Convenient
Since a whole-home air purifier can be directly integrated into your HVAC system and/or its ductwork, you won't have to worry about space being eaten up by smaller units nor will you have to worry about the noise associated with having multiple systems around your home.
Plus, you'll benefit from uniform indoor air quality throughout your entire living space 24/7.
Please don't hesitate to reach out in order to learn more!
To improve your indoor air quality in St. Augustine, FL, Contact Climate Masters! Serving St. Johns County since 1988 with quality, hometown service.