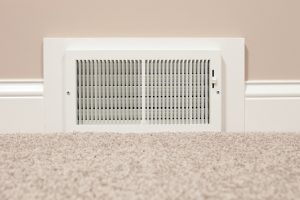 Is your furnace about to go? They don't last forever, but trust us, we know the stress of dealing with a failing furnace when you need it! True, St Augustine residents don't struggle with chilly temperatures nearly as much as in other parts of the country. However, the contrast in temperature during the winter absolutely necessitates a fully functional heating system.
And that's where we come in! When you trust our team for your installation, and maintenance, services, you can count on a reliable system. But again, there's going to come a time where replacement is just necessary. It's important that you not ignore the signs this is the case, as doing so can become a safety issue—particularly if you have a gas-powered furnace.
So, what are these signs? Read on!
Old Age
A properly installed and cared for furnace can last about 10-15 years. While age is definitely not the only factor to consider when thinking about heating replacement, it is often the reason behind other problems with the system. If your furnace is nearing the end of its service life, and also experiences the following problems, it could very well be time to consider an upgrade.
Lukewarm or Cold Air
This can be the result of a blower fan problem or even something worse. In some cases this situation can be remedied with a professional repair. But in an older furnace experiencing other efficiency or operational problems, it usually means it's failing.
Strange Noises
If you have had your furnace for 10-15 years, it's likely that you're pretty familiar with the everyday noises it makes. If you hear something outside of these sounds, it could be cause for alarm. For instance, a bang or boom when a gas-furnace starts up could mean that the burners are covered with dirt and grime, and that's causing a delay at start up. In an aging furnace, this can lead to a cracked heat exchanger, which is a dangerous problem to have.
Other noises include rattling or clanging. Like the above-mentioned sign, this might be fixed with a professional repair, but if it's happening often in an older system, it may indicate it's time for repairs.
Higher Than Average Energy Bills
Whether your furnace is gas powered or electric, if you're seeing higher energy bills than you saw this same time last year, it means something is causing your heater to lose efficiency. If you do notice this trend, it's a good idea to consider replacing your system to save money on your energy bills.
Yellow Pilot Light
No, your pilot light should not be burning yellow. It may mean that you have a carbon monoxide leak. The pilot flame should always burn blue. Contact our professionals today if you notice this issue!
None of these problems alone indicate that you need to upgrade your furnace. But if they're happening in groups, or if your next furnace repair is going to cost over half of what a new system will cost, it makes more economical sense to replace it. If you're still unsure, please don't hesitate to reach out to our pros. We'd love to help you make an educated decision.
Reach out to Climate Masters for quality St Augustine, FL furnace service! Serving St. Johns County since 1988 with quality, hometown service.