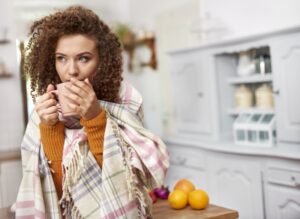 Winter is right around the corner! True, that doesn't mean much for us here in the sunshine state. "Winter?" you may scoff, "that's something other states get, not us!"
It may be true that our "chillier" season is brief and pretty uneventful compared to our neighbors up north and in the Midwest. But the fact is that it does get cold enough to use our heaters. Given that your HVAC systems make up half of all your energy use, and you use your AC system about 9 months out of the year if not more, it makes sense you want to save as much money as possible when winter does roll around.
You can do that by using your heater as efficiently as possible. How do you do that? Read on!
Consider a Thermostat Upgrade
The thermostat of your heating and cooling systems might seem like a really small and minor device, but it actually has a big job. It serves as the "brain" of your HVAC systems, and it is the component through which you are able to communicate with both of your climate control systems.
Upgrading from a manual slider thermostat to even the most basic digital thermostat is a great step. Even better, consider a programmable or Wi-Fi thermostat. The latter can actually "learn" from your heating and cooling preferences and adjust accordingly for your optimal comfort and efficiency use.
Utilize Weatherstripping to Keep Drafts Out
The heat from your furnace can escape through cracks in your windows and doors. This means you'll essentially lose energy while still paying for that energy use. You might want to consider investing in weatherstripping to seal up your drafty windows and doors. This will make sure the heat from your heater stays in your home.
Use Ceiling Fans!
Perhaps this seems like a strange tip to be sharing for wintertime comfort, but bear with us. Yes, when it is summer, you'll use your ceiling fans in combo with your AC system in order to distribute cooled air more effectively. This allows you to turn the thermostat up a few degrees, saving you energy and subsequent money.
Well, did you know that this same principle can be applied to your heater? There's a switch at the center of your ceiling fan that allows you to switch the direction of the fan blades from counter-clockwise to clockwise, and this helps better distribute the warm air from your heater. As a result, you can feel warmer and adjust your thermostat accordingly, so that your heater doesn't have to run as long.
Keep Up on Routine Maintenance!
Just because we don't use our heaters as much as folks in other parts of the country do doesn't mean that your heater can go without maintenance. Maintenance allows our technicians to thoroughly inspect, clean, and adjust components that need it. All of this helps your heater perform at its best and keeps your energy bills down as low as possible.
For quality heating service and heater maintenance in St Augustine, FL contact Climate Masters: Serving St. Johns County since 1988 with quality, hometown service!