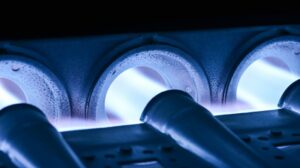 Look, we get it. You live in St Augustine, FL. You don't need your heater much. Shoot, some years it seems like you maybe only turned in on for one cool week during the winter.
But, as minimally as you may use your heater, you do use it. You likely wouldn't be reading this blog post if you didn't have a heater in your home. You don't want to pay more than you should have to in order to use it, no matter how briefly, right? If you want to truly rely on that whole-home heating system you have, then yes, you need to schedule routine maintenance tune-ups.
We're not talking about trusting a neighbor or a general handyman. We mean true, professional heating tune-ups from trained and experienced technicians. Read on to learn more!
The Importance of Trusting a Pro
There are a couple of basic maintenance tasks you can do on your own or trust to a family member. For instance, the air filter in your furnace or heat pump needs to be changed out every 1-3 months during periods of system use.
You should also make sure that the area surrounding your heater is free from debris and clutter. That is important for no matter what type of heating system you have.
These tasks barely scratch the surface of what trained professionals do. Their maintenance ensures the longevity, efficiency, and efficacy of your heater.
What Do HVAC Technicians Actually DO During Heating Maintenance?
This is an understandable question. After all, how can we expect you to understand the importance of professional heating maintenance if you don' tactually know what happens during this service?
Sure, we do check the air filter to make sure it's not too clogged up. If it is, your airflow can be restricted and the heater will have to run longer to try to compensate and reach the desired temperature on your thermostat. We also clean the heater inside and out, and adjust components that need it, alerting you to any pending repair needs along the way. Other professional maintenance checks include:
Lubricating the moving parts in your heater.
Checking the electrical connections of your heater (even gas-powered systems have some electrical wiring and components—like capacitors) for safety and functionality.
Checking for appropriate voltage and amperage levels.
Checking for damage to any important components like your refrigerant line if you have a heat pump or heat exchangers if you have a gas-powered furnace.
Heating maintenance improves not only your efficiency and comfort, but your safety as well. During professional maintenance, our technicians will evaluate gas connections, burners, and heating elements. If anything risks a potential hazard or system breakdown, we'll alert you right away so you can get repairs on your schedule.
The thing to remember about heating maintenance is that it contributes to the longevity of your heater, helping it perform better and fend off the damage from natural wear and tear over the years.
Contact Climate Masters today for professional HVAC maintenance in St Augustine, FL! Serving St. Johns County since 1988 with quality, hometown service.