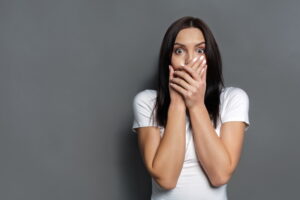 Are you using a gas-powered furnace to warm your home this winter? This is a great choice for homeowners in our area. Our winters may be brief, but we can certainly have some chilly days and nights. And you need a powerful and safe heater to get you through the cooler temperatures. That said, there is a potential threat when it comes to gas furnaces that is important for homeowners to be aware of. A cracked heat exchanger.
Before we go any further, it's important that we clarify—gas furnaces are not inherently dangerous, and cracked heat exchangers are a relatively rare occurrence, particularly in newer furnaces. But they are still a very real threat, which we'll get into more detail about below. Keep in mind, you will significantly reduce the risk of ever being surprised by a problem of this magnitude by keeping up on your annual furnace maintenance sessions.
What a Heat Exchanger Is
The heat exchanger is a vital component of your gas furnace. It's the component where the heat from the combustion gas transfers to the air from the blower fan, which moves into the ventilation system. Combustion gasses can't come into direct contact with the air, otherwise unhealthy fumes end up in your living area.
Rather, combustion gasses enter the heat exchanger, which is a metal, clam-shaped chamber. The heat of the combustion gasses raises the temperature of the metal, and when the air from the blower passes around it, heat is transferred.
Essentially, the heat exchanger is where your furnace actually heats the air!
The Problem with Heat Exchanger Cracks
Damaged heat exchangers enable exhaust fumes to leak into the air from inside the component. The most harmful of these gasses is carbon monoxide (CO). In a properly functioning furnace, CO fumes will be sent out of a flue. However, a crack in the exchanger can allow some to seep into your indoor air.
The most likely culprit for heat exchanger racks is corrosion. The reaction between the combustion gas and metal over the years will create a weakening of the metal, which is why it's especially important to watch for this problem in older furnace systems. Even a small, microscopic crack is a problem, since it will widen has the heat exchanger gets hot and expands.
How do you know if you have a cracked heat exchanger? This is something we'll check during your furnace maintenance appointment, but since those are annual appointments, it's important that you know when you have a problem. Signs of a cracked heat exchanger include a clicking noise from the furnace after the blower shuts off, and your CO detector going off (and yes, everyone should have a CO detector installed in their homes! In some jurisdictions it is required by law).
Keep your furnace in good shape by staying on top of your service needs each and every year—our team can help! Ask about the maintenance program we provide for not only heating systems but for AC care as well.
For quality furnace services in St. Augustine, FL contact Climate Masters! Serving St. Johns County since 1988 with quality, hometown service.