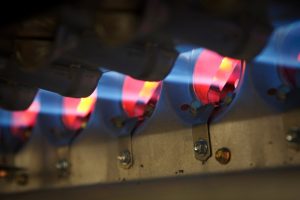 When it's time to replace your furnace system you don't want to delay, you want to ensure that your furnace is always in the best condition possible. The days are getting cooler, and while we may not have temperatures as chilly as other parts of the country, you need to keep your family comfortable.
Sometimes your furnace is showing you signs that it's ready to get subbed out by a newer system, but you don't know what those signs are.  The last possible thing you want is your furnace to give out when you need it the most, so act proactively. If you need a furnace replacement in St. Johns, FL this winter make sure to contact our team.
The Telltale Signs
Here are a few signs that you need to replace your heater this winter:
Old Age: How old is your furnace system? While these systems are built to last, they can't last forever. If you're like most homeowners, you probably moved into a home with a furnace already standing. This means that your furnace could be closer to the end of its lifespan before you think. Look up your furnace's model number and determine how old the system is—an average furnace should last anywhere between 15 and 20 years. If your furnace is in this age range and you're experiencing lots of problems, then it's time to replace your system.
Rising Energy Bills: A significant increase in your heating bill isn't just something you should chalk up to bad luck, if you're experiencing rising energy bills, it's because your heater is inefficient. This is likely a big sign that you need to replace your system.
Frequent Repairs: Do you have to repair your furnace frequently? A repair that happens every heating season or a repair that happens more often than every few years can be considered "frequent" in this context. We know that it's tempting to just want to repair your system rather than invest the money in replacement, but this is actually much more cost effective—those service repair costs add up!
A Noisy System: Does your furnace seem a little noisier than usual? Don't just turn these odds sounds into background noise, a noisy system is typically the sign of a problem in your system. To determine exactly what the problem is, the aid of a professional is more than necessary. When you have a professional come assess your system, they can pinpoint the cause of the noise, how severe the issue is, and if you need to replace your system. Some common furnace sounds to watch out for are:
Rattling
Humming
Squealing/ screeching/ whining
Banging
Excessive Dust: Do you have to dust your home all the time? This is actually a sign of furnace inefficiency. Homeowners often overlooking this sign of furnace problems because it's such a minor inconvenience, but this is a big sign of heater inefficiency. When you're dusting all the time make sure to call a professional.
If you think it's time to replace your furnace then contact our team here at Climate Masters to schedule an appointment for service today.