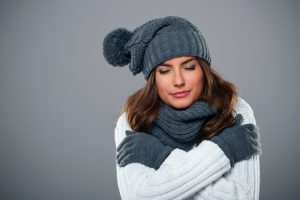 Having trouble with your heater this winter? We know the feeling and we understand how frustrating it is, that's why we provide the best quality service for your furnace. When your furnace isn't heating your home the way you want it to, your first line of action is rectifying the problem—call a professional and have your system serviced.
If you'd like to go above and beyond and save yourself a headache in the future, your second move should be to understand why your furnace isn't doing its job. A lot of the time, a furnace problem is caused by user error. We don't expect you to understand the mechanical workings of your furnace, but understanding the basics is what's going to save you in the future. If you need heating services in St. Augustine, FL this winter, contact our team. If you'd like to get educated on your furnace system, keep reading.
You're Turning the Thermostat Too High
Are you setting your thermostat too high in winter? It's important to set your thermostat to a moderate temperature for the health of your heating system, the energy efficiency of your home, and for purposes of cost effectiveness. Setting your thermostat too high just makes your heater work much harder, a lot of people think that this makes your home heat faster, but it doesn't, it only makes your home heat longer. This is a waste of time and money so set your heater to a temperature of around 68° to save money during this season.
When you use your thermostat this way regularly it causes unnecessary wear and tear to your system. Over time, it becomes a problem that can reduce the efficacy of your furnace and cause the system to heat improperly.
You Haven't Had Your Heater Maintained This Year
Did you skip out on fall heater maintenance this year? This isn't the best practice, you should always have your HVAC system tuned-up by a professional during this season so that it's prepared for the cold conditions of winter or the blazing hot conditions of summer. When you skip out on maintenance, it allows minor problems to develop into major ones. Maintenance allows the eye of a professional to assess your system and repair any problems you have early on.
You Put Off Repairs
Have you put off your heater repairs? We understand why. Heating repairs are expensive and inconvenient during these cold winter months, but procrastination is never advantageous. If you put off your repairs, you're only increasing your chances of having a full system breakdown. The prospects of this are even more expensive and inconvenient than the repairs, so have a professional you trust to service your system.
You Haven't Had Professional Services in the Past
Have you tried to DIY your heating services? Or maybe you even hired a cut-rate service person or a less than qualified "technician" to handle your problems, this is hurting your heating system. You need the service of a professional. Service technicians are the only ones truly qualified to address problems within your system.
If your furnace isn't working properly this winter, contact our team at Climate Masters to schedule an appointment.