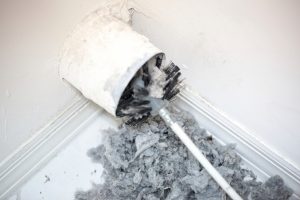 The air ducts in your home are incredibly important, they're the system that allows your home to receive cool or hot air. These ducts have a big job by keeping your home comfortable no matter the season. The air that cycles through this ventilation system and into your home is the air that you breathe, so you want it to be as clean as possible.
You can't clean your air ducts on your own. You need a professional to perform these services for you. Air duct cleaning removes dust, dirt, and debris from your ductwork system so that your home isn't constantly circulating harmful airborne contaminants. If you need duct cleaning in St. Augustine then contact our team today. If you'd like to know how duct cleaning can benefit your home, then keep reading below.
The Benefits of Duct Cleaning
Here are the best benefits of air duct cleaning:
Reduces Allergens and Irritants in Your Home
Your air ducts accumulate things like dust, dirt, and contaminants over time. The only way to remove them is through air duct cleaning. If you suffer from allergies, asthma, or any other respiratory problem then it's especially important to remove these airborne particles from your home. A thorough cleaning will help everyone in your home to breath much easier.
Boosts the Efficiency of Your HVAC System
The airborne contaminants that gather in your air ducts are obviously a problem to your personal health but they're also a big problem for your HVAC system too. A dirty ductway forces your HVAC system to work against the obstacles of airborne contaminants to provide you with conditioned air. Dirty airways are an unnecessary obstacle that your system has to work against to provide conditioned air to all the rooms in your home. It's a large waste of energy so make sure you keep your ducts well maintained.
Removes Unpleasant Odors
Are you blasted with foul odors when you turn on your HVAC system?  There are many reasons for this problems. Pets, household cleaning agents, paint fumes, tobacco, mold, and even food byproducts contribute to bad odors in your air ducts. Any time that your furnace or air conditioner runs it circulates these scents throughout your home. A professional cleaning of your air duct system removes all the odors trapped within your air duct system.
Signs You Need Duct Cleaning
Duct cleaning services aren't exactly routine to most homeowners, so if you're unsure if you need duct cleaning, here are some signs.
You experience an excess amount of dust
You've had animal infestations in the past
Your experience low airflow from your heater or air conditioner
You have increased allergy symptoms
Our Duct Cleaning Services
Professional air duct cleaning is necessary if you're seeing the adverse effects of dirty dust affect your home and family members. You can't run a vacuum over the registers and think that you've done the job, you need a thorough cleaning and our team will provide this for you. We're knowledgeable, conscientious, and efficient.
If you want reliable air duct cleaning in St. Augustine, contact Climate Masters today to schedule an appointment.