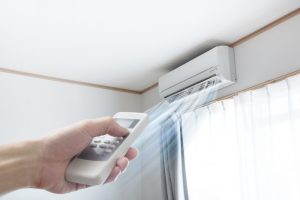 Are you considering a more efficient way of heating your home? Considering how briefly we deal with chilly temperatures when compared to the rest of the country, it makes sense that you want to pay as little as possible for your heating needs.
If you're looking for a new and better performing heating system, and you also could use an air conditioner upgrade, you'd do well to consider the installation of a ductless heating and cooling system! These are year-round HVAC systems that don't require any ducts—they eliminate air quality problems that other HVAC systems can present and allow for effective cooling and heating.
That is, if they're installed correctly.
Without professional installation, you can run into a number of unique ductless heating repair needs. Of course, even with professional service, eventually your system will need a repair or two due to wear and tear. But it's important to be aware of just how severe repair needs can be without a pro on your side.