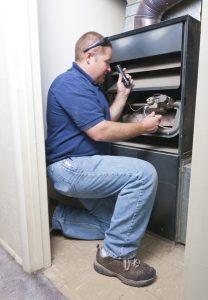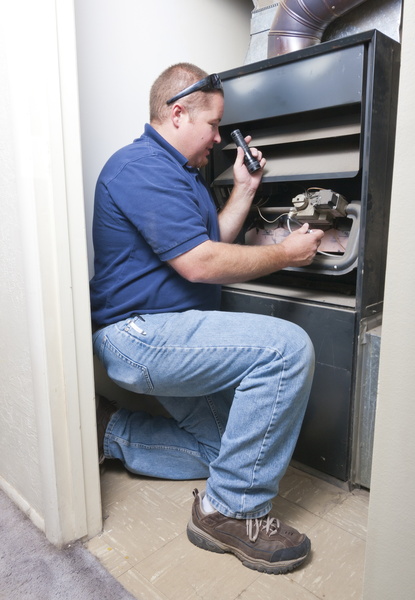 We can't exactly say our weather around here is predictable, but we can say that you typically don't have to worry about using your heater much longer this season. Before you shut if off though, it's important to tackle any heating repair needs that might be lingering—delaying these can be a big mistake.
Ignoring problems within your heater can result in much bigger issues, and could leave you with a completely broken down heater when you need it this time next year. Depending on the circumstances—i.e. if the problem is ductwork related—the problem you're having could even impact your air conditioner, too.
How do you know if you have heater problems that need attention, though? Read on and learn about some of the symptoms of heating system problems.
Watch for These Signs of Heater Disrepair
Your Home is Drafty: Maybe you've discovered that your living space isn't heating up as fast as it used to, or you notice cold spots in certain areas of your home. If so, this may be a sign that your heater's performance is declining. It could be something else though, like a problem with a miscalibrated thermostat or even damaged ductwork. Both of these problems will also affect your air conditioner, so they're important to take care of.
There Are Strange Noises Coming from Your Heater: No matter how quiet the sound is, if your heater is making a noise it never has before, you're right to be concerned. A few sounds in particular that warrant a call to our HVAC professionals include mechanical banging or clanging, hissing and clicking, or even just general noisy operation.
Last Month's Heating Bill Was Too High: We get it, that could be subjective. But what we're referring to is discrepancies—if your heating bills are much higher than they were this same time last year, or higher than what your neighbors are paying, despite comparable use then it's a sign that something is causing your heater to operate inefficiently.
Your Heater is Short-Cycling: This describes the process in which your heater or air conditioner turns on and shuts off rapidly. This increases the wear and tear on the unit. If you have a newer HVAC system and it has always short-cycled, then, unfortunately, the system wasn't sized correctly for your home. If your system is older, however, then it's a sign something is amiss that needs repair.
Remember, even if you only need your heater a few more times at night in the coming weeks, it's wise to have repairs done as soon as you notice they're necessary. Letting a heater sit in disrepair, and go through spring and summer with lingering needs, can result in a large and expensive hassle for you later on when you need the system again.
You will likely find yourself facing unexpected problems that require immediate attention when HVAC techs are their busiest, all while you could have prevented this by addressing your needs now, and/or scheduling fall maintenance every year!
For quality HVAC service in St Augustine, FL, contact Climate Masters today! Servicing St. Johns County since 1988 with quality, hometown service.