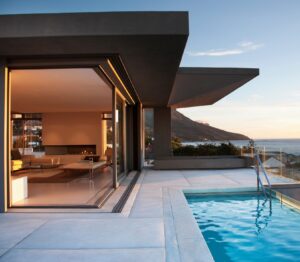 This is the time of year when pool heaters come in very handy. Temperatures are not cool enough to keep us from getting in the pool and a pool heater makes it that much nicer to spend time outside. But what happens when your pool heater is running but water is not getting warm?
That means it's time to call and schedule service for your pool heater. It's easy to ignore the problem and hope it resolves itself, but that usually doesn't happen. You can keep reading to learn more about some of the common reasons that your pool heater may not be heating the water.
Clean the Pool Filter
If you dip your toes in the water of your pool only to find out that the water is chillier than you would like, your first stop should be the pool filter. If the pool filter gets clogged, water may not be channeling through the system to heat and mix in with your existing pool water. Rinse out the pool filter and see if that makes a difference.
Check the Safety Switches
You can also take a look at the safety switches attached to your pool heater. There are a variety of different pool heaters, including electric, gas, and even solar models. There are always safety switches that are designed to turn the pool heater off if something unusual happens like a power surge. 
The idea behind the switches is to prevent the pool heater from overheating or causing other problems. If one of the safety switches is flipped, you can switch it back to see if that makes a difference. However, the safety switch tripping is usually a sign that something unusual or dangerous happened, like a power surge. It's best to schedule a service appointment with our team of professionals to check out the problem. If something is wrong, we can fix it.
Review Thermostat Settings
You also want to check the thermostat settings. There's always a chance that someone bumped the thermostat and changed the settings so that the temperature is lower instead of higher. This can prevent your pool heater from getting the water as warm as you want it to. Try adjusting your thermostat setting up a little to see if that makes a difference.
Schedule Service
Whether you figure out the problem or not, a professional tune-up is always a good idea. Ideally, you should schedule a pool heater tune-up once per year to stay on top of any potential issues. That way your pool heater works when you want it to you without any hiccups. After all, it's always better to be proactive and take care of problems before they snowball into a much larger issue.
The Climate Masters team has been serving St. Johns County since 1988 with quality, hometown service. Schedule an appointment today for your pool heater service.