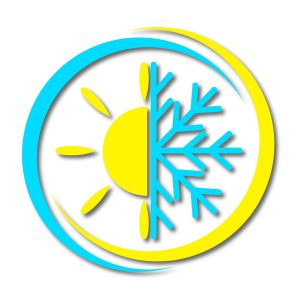 This is the time of year where you might want to reevaluate your heating system. Your heating system is really put to the test when the temperatures outdoors plummet and sometimes, your heat pump can't provide you with the warmth you need. This is because heat pumps are designed to function in moderate levels of cold, not extremely cold temperatures.
Now granted, it's true that the super cold days here in Florida are few and far between, but they do happen. When they do roll around you don't want to be left out in the cold. A hybrid heating system is one of the best ways to ensure that your St. Augustine, FL home is kept warm throughout winter is the most energy-efficient manner possible.
What's a Hybrid Heating System?
So what is a hybrid heating system exactly? A hybrid heating system combines the power of an electric heat pump and a natural gas burning furnace system. The two systems are using in tandem. This gives you the benefits of both a heat pump and a furnace without the inconvenient drawbacks of either. Dual fuel systems are centralized using a network of ducts that distributes warm air throughout a home. When the temperature drops low enough that your furnace is needed it will make this crossover seamlessly.
The Benefits of Hybrid Heating Systems
Here are a few of the best benefits of a hybrid heating system.
Cost Savings
A hybrid heating system may cost more to install than you're average heating system and that's because, after all, you're installing two methods of heating in your home at once. Although this initial price tag might be a little higher, you'll still enjoy significant cost savings because you'll end up paying about a third of what you'd normally pay for heating in your home.
Comfort
It's common for homeowners here in St. Augustine to shrug off the quality of their heating system. We understand why homeowners do this, it's not the main focus in our climate, we're more tempted to armor up against the hot, balmy heat of summer. Don't completely neglect your heating services though, you don't want to end up cold in winter. When you have a hybrid system, the heat pump half will realize when it's not equipped to handle the cold outdoors and then seamlessly switch to furnace operation.
Year-Round Usage
Because a hybrid heating system utilizes a heat pump, it can be used throughout spring and summer to cool your home as well. That's due to your heat pumps reversing valve which allows it to both heat and cool your home.
Why Choose Climate Masters?
Here at Climate Masters, your comfort is our priority. We're a team full of specialized employees and trained technicians so we understand what you need. We've worked in the area for the past 27 years and we always know how to give our customers the best value. If you're looking for quality work, make sure that you contact our team.
If you're interested in learning more about hybrid heating systems, make sure that you contact our experts here at Climate Masters. We're the best at what we do here in St. Augustine.