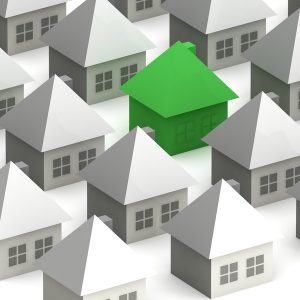 Do you think of your air conditioning system as an investment? You should. It really is an investment for your home. These systems are expensive, and you expect them to last you around 10 to 15 years without much incident. Have you ever thought about what goes into maintaining a great air conditioning system though? It's a little more than meets the eye.
Unfortunately, you can't just get the longest life possible from your air conditioning system without the right care. You can help your air conditioner last a bit longer with the helpful tips of our talented team. Contact us today to schedule an appointment for your St. Augustine, FL air conditioning services.
Tips for AC Longevity
Don't just sit by expecting your air conditioning system to perform perfectly without any intervention. Here are a few simple tips that will make a huge difference in the lifespan of your air conditioning system.
Schedule regular maintenance appointments
You should schedule regular maintenance appointments for your air conditioning system. This is the easiest way for you to keep your air conditioner healthy as a homeowner. Maintenance isn't just an excuse for an air conditioning technician to come out to your home and charge you for nothing. Your air conditioning technician will take a deep dive into your air conditioning system and look for any potential problems. Maintenance is a proactive service. Scheduling a maintenance appoint will ensure that you knock out any problems before they become a huge repair issue in your home.
Replace your air filter
You need to pay attention to your air conditioner's filter. You'll either have to repair or replace this filter depending on what type air conditioning unit you have. Your air filter is in charge of keeping your air conditioner's compressor, motors, etc. clean and free of any debris that naturally accrues over time. Neglecting your air conditioning filter puts your air conditioning system at risk. We normally recommend that you have a professional team service every single part of your AC system, but your air filter is a little different. This is a task that's fully in your hands. Make sure that you service this part of your system at least once a season.
Call us for repair services as soon as possible
Are you noticing small issues with your air conditioner? Don't ignore these problems! You might think that it's fine for you to ignore these air conditioning issues just because they don't seem to be posing a threat to your home comfort. These problems just aren't posing a threat to your home now. This doesn't mean that the problem can't progress and progress quickly. It's a huge problem when air conditioning repair issues sneak up on you because they're expensive, inconvenient, and they always seem to happen at the hottest time possible. You can avoid a shocking breakdown and an unexpected emergency service appointment with the care of our professionals at the first sign of AC trouble.
Contact Climate Masters today to schedule an appointment with our professionals today.