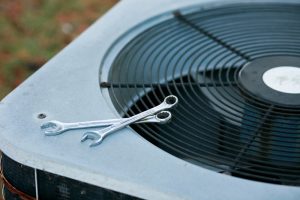 Warm weather comes to St. Augustine sooner than it does it most places across the country. It's likely that you've had to run to your thermostat and turn the setting down to a low temperature a few times this year already. If you're already relying on your air conditioner to keep your home cool then you might have noticed a few problems with your system. It's common to notice slight issues during this time of year due to lingering problems from last summer.
Central AC repair in St. Augustine, FL is something that you always want a professional for. You can bypass the headache of scouring the internet for trustworthy companies or even venturing out to ask friends and neighbors. Our team has worked in the area for 27 years. We're experienced, dependable, and trustworthy! Call us if…
Your AC Short Cycles
You might not be familiar with the term "short cycling" but if it's something that's happening in your home then you're surely familiar with the occurrence. This term is used to describe the process of your thermostat triggering your air conditioner, the air conditioner cooling for a short amount of time, the system stops, and then having the system start all over again. If you've noticed that your air conditioner started doing this recently you should contact a professional. This process puts excess wear and tear on your unit and can even increase your cooling bills in the process.
Your Cooling Bills Are Too High
If you get your cooling bill every month and notice that the price is astronomical, don't chalk it up to more use. Don't get us wrong, your air conditioning bill will definitely be a little big higher if you're using it more in the summer, but it shouldn't be so high that you're wincing in pain when you see the price. If your AC can't cool your home affordably then it's time to schedule an appointment for repairs.
Your Home is Too Humid
As a Florida resident, you know that stay cool isn't only dependent upon the temperature of your home. It's also dependent upon the humidity. Humidity is something that we're all too familiar with here in St. Augustine. If your home feels like you're living in the middle of a sauna then it's time to call on our team. We ensure that all our staff members are smart, reliable, and prepared with the tools to get your home up and running again.
Your Vents Go Bump in the Night
Do you hear weird noises coming from your air conditioning system? It could either be a problem with your air conditioner or the venting system. Either way, it's best to contact a professional technician so that they can pinpoint the problem and act with precision. It will save you time and money and keep you cool.
If you think that your air conditioner needs a little extra TLC then it might be time for you to call in a professional. If you're looking for a technician that you can trust then make sure you contact our team at Climate Masters today to schedule an appointment.