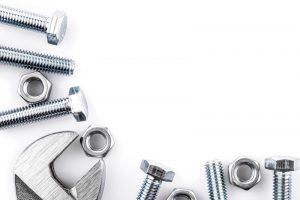 If we're just talking about months on a calendar, April might seem a little early to service your air conditioner. However, we know that the weather doesn't always abide by seasons as St. Augustine residents. We're spoiled here because we have such great weather year-round, but the tradeoff it a brusque switch in the seasons. We close the chapter on winter in March and we might experience springtime conditions for a short while, but more often than not we're just catapulted straight into summer weather.
That's why it's a great idea to service your air conditioner while these spring temperatures remain. If you need great air conditioning maintenance in St. Augustine, FL then make sure that you contact our team today. We can schedule a prompt appointment with you so that your air conditioning system is ready to roll.
The Benefits of Air Conditioning Maintenance
Here are some of the best benefits of air conditioning maintenance services:
Provides Better Air Quality: If you try to maintain your heating system on your own then you're bound to miss a couple of things. If you allow an HVAC professional to cool your home, they can ensure that they're thoroughly cleaning every single part of your system and improving your indoor air quality in the process.
Ensures That You're Cool All Summer: Maintenance is the best way to avoid an unexpected breakdown or major repair. Prevention is the best route to take with your HVAC system. If you wait until you're actually experiencing a problem then you're going to spend more money fixing the problem and you'll leave your home without any protection from the heat in the process.
Boosts Energy Efficiency: The best thing about maintenance is that it gives a professional the opportunity to take a deep dive into your system. Our meticulous technicians will ensure that there's not a coil that isn't cleaned or a component out of place. When everything works in alignment, you'll be able to boost your home's energy efficiency immensely.
You Can Join Our Maintenance Program
If you're not someone who's skeptical of maintenance services but you still don't have annual maintenance services performed, it's more than likely that it's because of procrastination. When you join our maintenance program we'll call you and remind you to schedule your service appointments. Our maintenance plan also includes:
A tune-up in preparation for heating season
A tune-up in preparation for cooling season
A 10% discount from your repair cost
A thorough check of your system and lubrication of all moving parts
A lot of the time maintenance is the only thing standing between your home remaining comfortable throughout spring and summer or your home struggling to stay cool. If you want to remain comfortable and save yourself money, you can enroll in our maintenance program today.
We're slowly easing into spring weather so it's the perfect time to service your air conditioner. If you need great air conditioning maintenance this season then make sure that you contact our team at Climate Masters. We're Florida's resident HVAC experts!