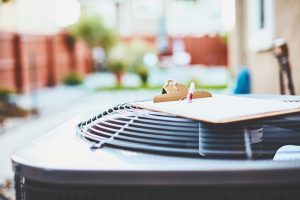 Air conditioning in St. Augustine, FL is important. This is no secret. You live here and you experience all the high heat of summer. Because of this, you know that getting cool isn't just something that happens. In fact, it's something that takes a great deal of time, care, and planning. If you've exhausted all your resources and come to realize that you need an upgrade, we're going to be here to walk you through it.
Make sure that you invest in your air conditioning. It's important to invest in your air conditioning across the board, but Florida heat is another beast entirely. If you don't spend the right amount of time and money upfront you're just going to end up paying for it later. We're going to help you make the right decisions.
It's Time to Upgrade If…
We're not going to make you do any guesswork here. These are the signs that it's time for you to upgrade to something new.
1.      Unsatisfactory Cooling
The cooling that's going on in your home just isn't what you deserve. You're willing to march on though. After all, how many air conditioners can really keep up with the heat of a Florida summer? Well… the answer is more than you'd think.
Your air conditioner should be perfectly sized to fit your home's needs. If you're noticing that it's just not living up to your standard, then it means that something is amiss. We'll help you find a new air conditioner to keep you cool.
2.      High Energy Bills
Have you noticed that your energy bills are just way higher than they should be these days? This isn't something you should just chalk up to warm weather. The real problem you're having is with your home's energy efficiency. Luckily though, investing in a new air conditioner can take care of all of these for you.
3.      An Old AC Unit
If you've had your current air conditioner for more than 10 years, then it's time for you to schedule an appointment with our team. It doesn't matter if your air conditioner is in pristine condition or not—this unit just isn't going to last forever. You need to prepare to replace the unit now and we can help you.
4.      Poor IAQ
How is your home's indoor air quality? If your response to this could be anything less than "great!" then it's time for you to reconsider your air conditioner. Yes, you read that right. Sometimes your air conditioning services are so bad that they can negatively impact your home's indoor air quality. It's time to get a new air conditioner if this is happening to you.
5.      Limited Airflow
Have you noticed that your home's airflow seems to have slowed down to a mere trickle?  This isn't a good sign. If this has been a persistent problem, it means that you're going to need to call up our professionals. You're having trouble with your airflow. You can come to our professionals and have then help you find the perfect new system for your needs.
Call us when you're ready to upgrade your home's air conditioner. Serving St. Johns County since 1988 with quality, hometown service.