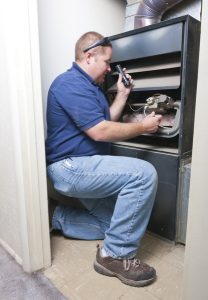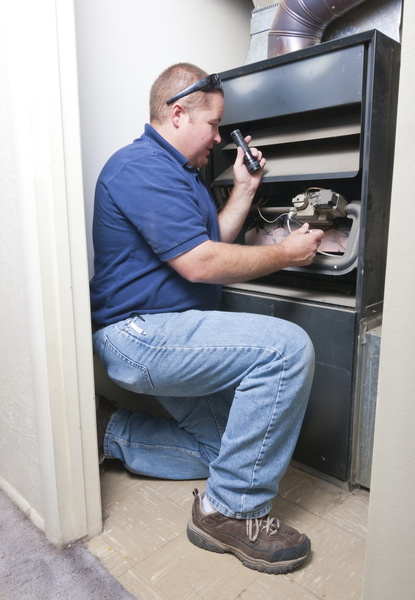 We get why you would ask this. After all, it's not like we use our furnaces that much—we get a relatively small handful of solid weeks out the year where our temperatures drop low enough to necessitate their use. Therefore, why maintain them?
Well, first off, an ill-maintained furnace that's not used very often is more likely to suffer from problems if not properly cared for.
When our technicians come to tune-up your heating system, we look at a number of factors—do you have any components that need adjusting? How clean is your system? Are there pending repair needs? We'll adjust those parts that need it, do a thorough cleaning, and report any service needs to you so you can get them on your schedule ASAP.
How does this benefit your furnace? Read on!
Safer Operation
This is the most important reason to stay on top of your annual furnace maintenance appointments—the last thing you need to worry about during our brief but chilly winters is your heater becoming a hazard. But if you have a gas-powered furnace that hasn't been serviced in over a year, this certainly can be a concern.
If you gain nothing else from a furnace maintenance appointment, the peace of mind it brings you will be worth it.
Prevent Repair Needs
When temperatures dip in the winter, you don't want to scramble to call for repairs if something goes wrong with your furnace. We do provide 24/7 emergency services if a breakdown does occur, but we'd much rather help you avoid issues with yoru heating system.
A maintenance tune-up gives your furnace the best chance of making it through winter without any interruption in service. Maintenance also stops smaller repair needs and inconveniences that add up in time and money wasted. In fact, it's estimated that by keeping up with your routine maintenance appointments, you can avoid up to 85% of the repairs it might need over its service life.
Longer System Lifespan
Speaking of that service life—don't you want your furnace to last as long as possible before you have to replace it? The fact that you don't use yours too often compared to other parts of the country is a huge reason to not replace your system sooner than you should have to. Maintenance will help this heating system last its longest possible service life.
Keep Your Energy Costs Down
A furnace that doesn't receive routine tune-ups and cleaning will begin wearing down faster than it otherwise would. With problems such as extra friction on the motors and burners struggling to produce the demanded heat, your heater will drain more power to run, creating an increase in your utility bills.
Maintain Your System Warranty!
Not many homeowners consider this, but the warranty for most HVAC systems is only good if that system has annual inspections and tune-ups from licensed HVAC professionals. Ensure your furnace keeps this important protection—don't try to guess what's wrong and fix it on your own.
When you need expert furnace service in St. Augustine, FL, look no further than Climate Masters.
Serving St. Johns County since 1988 with quality, hometown service. Contact us today!