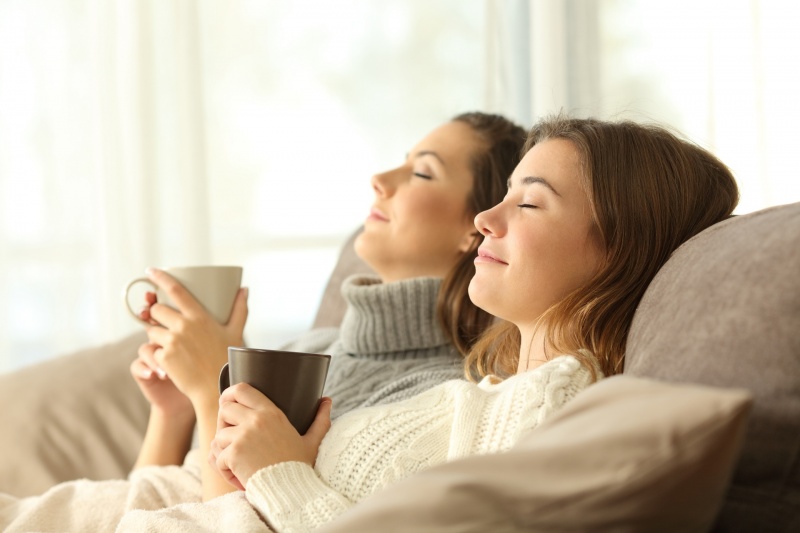 Humidity is higher than average in Florida, but sometimes the levels can be unbearably high. If you're thinking about a dehumidifier for your home, it's a great investment for your health and comfort. Many people think that dehumidifiers are just for allergy sufferers, but that isn't true. 
There are a lot of great benefits that you can enjoy even if allergies aren't a concern. If you're interested in an air conditioner dehumidifier, our team can help. Keep reading to learn more about the benefits of dehumidifiers and how they can help your home and family. 
Overall Comfort
Let's start by saying that humidity is very healthy at the right levels. If the air is too dry, it can actually do more harm than good. But in our area, humidity levels can be higher than what is considered healthy. If the humidity around your home is higher than 50%, your air may feel heavy.
Reducing the humidity in your home by just 10-20% can make you feel more comfortable. This includes how it feels to take a deep breath in addition to your general comfort. Let's face it, too much humidity can make you feel icky and sticky. 
Mold and Mildew
Mold and mildew thrive in dark, moist conditions. While you cannot shine lights in every nook and cranny of your home, you can reduce the overall humidity and thus reduce the chance that mold and mildew spores will spread.
Sometimes mold spores can find the perfect spot to grow and thrive. Too much mold and mildew can negatively impact your health in addition to causing damage to your home. And if those spores get inside your HVAC system and continue to grow, they'll blow through your air vents every time your HVAC system is on. 
Unusual Smells
Have you ever returned home from a trip and wondered to yourself, "What is that smell?" There's a good chance that high humidity levels have encouraged a musty odor to thrive in your home. Oftentimes, this odor can be attributed to mold and mildew. But extra moisture can make the air smell bad even without those being present. When you lower the humidity levels, it'll help filter out that bad odor that you just can't quite identify.
Indoor Air Quality
Dehumidifiers can help your indoor air quality. Mold spores and viruses thrive in moist environments. By reducing the moisture in your home's air, a dehumidifier can help curb the proliferation of mold spores in the air. To purify your home's air, consider an air purifier.
Home Quality
A dehumidifier is also an investment in how well your home holds up over the years. Too much humidity can impact the structure of your home. Paint may begin to chip off and peel, or moisture may damage your wood fixtures and furniture. When humidity levels are lower, you don't have to worry as much about these issues.
Serving St. Johns County since 1988 with quality, hometown service. Contact Climate Masters today to schedule an appointment for an air conditioner dehumidifier.