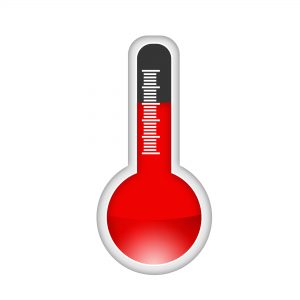 If your air conditioner is not cooling your home, especially right now, you need to have it fixed as soon as possible. After all, what good is an air conditioner that doesn't do the one thing it was designed to do? There are a lot of possible reasons why your air conditioner might not be properly cooling your home, practically all of which are going to require professional repairs to be fixed. Still, it's never a bad thing to know a bit about what can cause problems with your AC. With that in mind, have a look at some of the most common reasons that your air conditioner might not be cooling properly.
Incorrect Thermostat Settings: The simplest reason for your air conditioner not cooling properly might just be that the thermostat isn't set correctly. If you live with other people, it's possible that one of them changed it and just didn't tell you. Sure, it seems obvious, but you would be amazed at the number of times we show up to fix an air conditioner and find this to be the cause. Before you call for repairs, you should check to make sure this isn't the source of your issues.
Refrigerant Leaks: Refrigerant is the liquid that your air conditioner uses to move heat from one place to another. The system evaporates refrigerant in the indoor unit to absorb heat from the ducts, then condenses it outside to vent the collected heat. Air conditioners don't consume refrigerant, they just recycle it back and forth between the two units. This means that the refrigerant relies on the same amount of refrigerant throughout its lifespan. If a leak develops in the system, it will cause a steady drop in output followed by an eventual breakdown. Have a professional check your system if you notice it leaking fluid in addition to losing output.
Air Handler Problems: The air handler is the part of the air conditioner that circulates air throughout the ducts while the system is operating. If the air handler malfunctions, the system won't be able to circulate air properly and the output will drop. If your air conditioner doesn't seem to actually be moving as much air as it should be, then this might be the reason why. Another common indication that the air handler is in trouble is a loud grinding sound, which indicates that the part is working much harder than it should be.
Duct Leaks: This is not as likely to happen suddenly, unless a part of the duct network just collapses. Duct leaks are a serious problem for forced air systems, though, including air conditioners. The US Department of Energy has estimated that duct leaks are responsible for output loses of up to 30% on average for climate control systems. If you've noticed more of a long-term output drop, this might be why.
Climate Masters offers comprehensive air conditioner repair services throughout Hastings, FL. If you need air conditioner services, we can help. Contact us today to schedule an appointment.