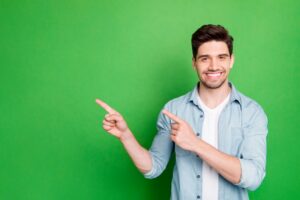 If you've lived in the area for even just a year, then you know that you don't get a whole lot of use out of your home's heating system. Still though, there's no denying that when you do need it, you want it to function as efficiently and effectively as possible. There are a few ways to ensure this is the case. First off, maintenance! We can't say enough about this service. No matter how frequently or how long you use your heating system for this year, it needs an annual professional tune-up. This allows our technicians to thoroughly clean, adjust, and inspect the components that need it.
Maintenance tune-ups not only help your heater work more efficiently, but they also extend the lifespan of your heater, and reduce repair needs by as much as 85%. And maintenance is just the beginning in helping your heater to work as efficiently as possible this winter and every winter throughout the system's lifetime. Read on to see how to help boost your heater's performance!
Use a Programmable or Smart Thermostat
Using a programmable thermostat the right way is the best method of cutting back on energy bills! Today's programmable, and even more so Wi-Fi or Smart thermostats, enable you to set different schedules for nighttime and daytime, for weekends and weekdays, when nobody's home, etc.
Smart thermostats really up the ante by "learning" from your heating and cooling preferences and adjusting accordingly.
Lower the Thermostat Setting
If you really want to use your heater to the best of its ability and cut back on your utility bills a bit, you may need to make a big shift in how you set your thermostat. The DOE (Department of Energy) recommends a temperature setting of 68°F if you want to save. Lowering the temperature by even a few degrees of what you're used to will make a difference, as your furnace or heating system won't have to run as long or as often to reach the desired temperature on your thermostat.
Utilize Other Heat Sources
No, we aren't about to encourage you to start using your oven as your primary heat source. The point of this blog post, after all, is to tell you how to use your heater more efficiently. But what you can do is plan on hearty meals that require you to use your oven during our coldest days. When other forms of heat, like the oven or even heat-producing lighting, warms up the space, it allows the desired temperature on your thermostat to be reached faster, so that your furnace or heating system can shut down.
Change the Air Filter
There are many homeowners who assume the air filter within their heating system is there to protect indoor air quality. While this air filter doesn't hurt your indoor air quality, its actual purpose is to protect the interior components of your HVAC systems from dust, dirt, and other debris that can get inside. The problem is, when this air filter gets too clogged up, it restricts airflow. As a result, your heater may run longer to do its job, which is inefficient and not a great use of your powerful heating system.
Climate Masters is your trusted local HVAC company for reliable air conditioning and heating services. Contact us today!
Serving St. Johns County since 1988 with quality, hometown service.